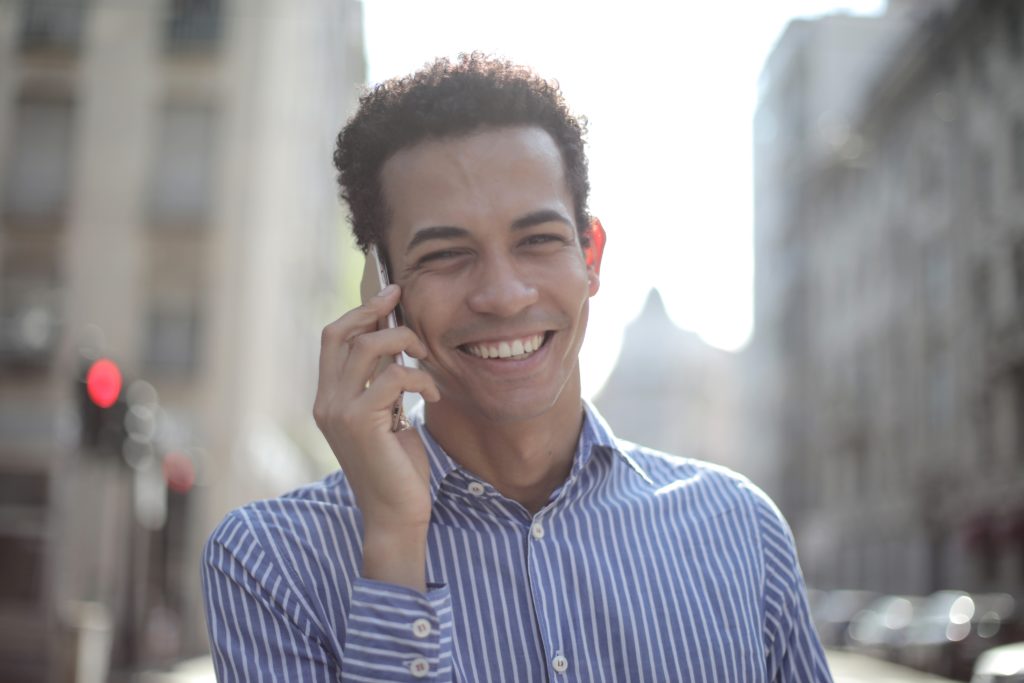 Follicular Unit Extraction (FUE) for curly hair including, African-American, Middle Eastern and Hispanic patients, is a delicate and complex process. Curly hair follicles are angled differently than straight hair follicles. In order to extract healthy, viable follicles for transplantation, your hair transplant doctor, techs and clinician must be precise, diligent, and gentle. In other words, he must have patience with his patients.
Dr. Goran Jezic, MD is a double board-certified physician who specializes in hair transplants. By extracting living follicles, Dr. Jezic is able to revive balding areas through the power of your own vibrant growth. If you have curly hair and wish to restore its luster and bounce, contact our Houston office. If you are unable to schedule an appointment in person, consider the convenience and security of a virtual consultation. No matter where you plug in, Dr. Jezic wants to connect with you.
Before and After Photos
What Makes Hair Curly?
When you look at individual hairs under a microscope, you will see how wonderfully diverse they are. The cross-section of a single straight hair is quite round in nature. Roundness allows the hair to hang evenly, as you often see in Asian and Caucasian hairdos.
Curly hairs, however, are more oval in shape. Some especially curly hairs are almost flat, allowing them to twist with the bend of the lock. The properties of curly hair are often observed among our African-American clients.
Think of it like a ribbon on a gift. Have you ever slid a ribbon through the flat edge of scissors to give them a festive curl? Well, that is how hair curls too. By flattening the surface of hair, follicles give it curlier dimensions.
In order to best serve the needs of our diverse clientele, Dr. Jezic studies hair growth on a follicular level.
Follicles are unique structures because they transcend the two outer layers of skin. Both epithelial (outer layer) and dermal characteristics contribute to the signature function of a follicle.[1] In other words, hair grows from beneath the surface of the skin and emerges into visible growth. The subcutaneous follicles give hair its shape and appearance.
The curliness of hair is programmed from the very roots. Much like tulips, hair grows from a bulb that originates in the base of the follicle. Curly hairs have curved bulbs, like the end of a golf club.[2] Extracting curly hair at the follicular level requires a steady hand and an artist's eye.
Follicular Unit Extraction (FUE)
Follicular unit extraction (FUE) is the process of cradling follicles in small groups and transferring them from one location to another. Each cluster of follicles is known as a unit, and each unit contains only 1-3 hair follicles. Harvesting such minuscule amounts of hair requires the most advanced technology in medical science, and that is why Houston Hair Transplant Center is your ultimate resource for innovative restoration.
Under Dr. Jezic's esteemed leadership, Houston Hair Transplant Center caters to the needs of African-American clients looking to bring fullness back to their hair. Using the ATERA FUE and NeoGraft system, our world-class hair technicians harvest follicles carefully and methodically, preserving the essence of their shape and viability.
To learn how Houston Hair Transplant Center can restore your curly locks, contact our office at your earliest convenience.
Benefits of FUE
Traditional methods of hair transplantation were inexact and often painful. Practitioners would "strip harvest" layers of skin in hopes of capturing enough healthy follicles to apply to the thinning area of the scalp.
Fast forward to today, FUE allows Dr. Jezic to collect only the select follicles that show vibrant growth. He is able to extract these tiny units with minimal discomfort, leaving only pinprick-sized marks in the donor site. Our state-of-the-art equipment nurtures the harvested follicles until they are ready for placement along the balding region. Vibrant hair growth is contoured specifically to the hairline the patient wants to rejuvenate. FUE can even restore hair to facial features like thinning beards and mustaches.
Follicular Unit Extraction Benefits:
Thorough and effective
Less downtime than "strip harvesting"
No scarring in donor sites
Uses the power of your own follicles to produce renewed hair growth
To experience the benefits of FUE for YOU, contact Houston Hair Transplant Center online or call (713) 864-2300.
Eligible Candidates
The shape of your hair follicles including curly hair contributes to your signature style. That should never change. Whether you rock curly hair locks or a straight mane, you may be eligible for FUE treatment at Houston Hair Transplant Center.
Dr. Jezic can determine your candidacy based on the quality of hair along your donor site. Usually, the donor site is located along the back of the head, just above the neckline, but it may be located elsewhere on the body. If you have enough growth to assist the FUE process, then Dr. Jezic can move forward with a strategy to bring you from lackluster to luster.
To learn more about the Houston Hair Transplant Center approach to wellness and wondrous hair growth, please visit our blog.
Private Consultation in Houston
Improvement is a journey. You cannot simply snap your fingers and change who you are or how you look. Lasting enhancement takes time, and Dr. Jezic is generous with his schedule. He will personally conduct a 45 minute in-clinic or virtual consultation to assess your goals, examine your scalp, and create a plan for your curly hair transplant procedure.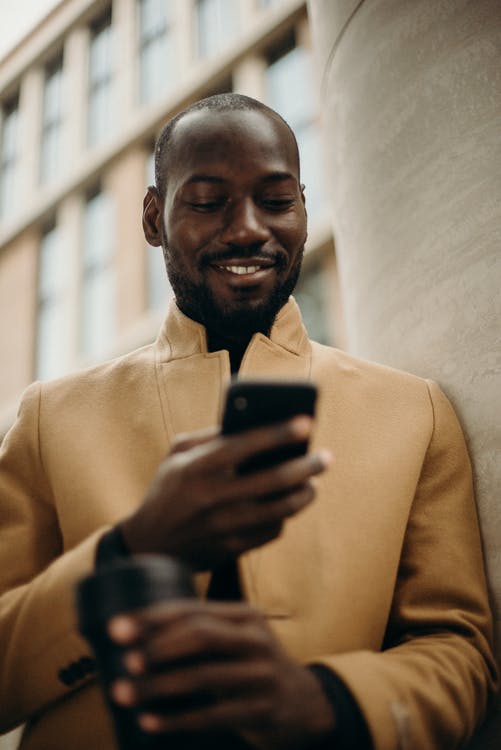 If you are hesitant about discussing your hair loss, we understand. It can be a touchy subject, especially female hair loss treatments for women who experience thinning or balding. But you are in luck. In addition to being an accomplished physician, Dr. Jezic is a wonderful listener. He can transform trepidation into triumph, so schedule an appointment at your leisure.
Perhaps an in-person visit is too daunting for you right now. That's OK! Let's take small steps together. Dr. Jezic offers virtual consultations if you prefer to meet online and go from there. Be sure to have enough light to show off your hairline during the video conference.
You could also prepare yourself for the ensuing hair transplant by watching how it's done. Check out our video gallery and imagine yourself receiving quality care on a follicular level.
Preparation
The first phase of FUE consists of the extraction process. Our NeoGraft device pinpoints healthy follicles and harvests them gently and smoothly. Curly hair may require more focused attention than straight hair, but nothing eludes our technology when it comes to extracting and preserving viable samples.
Next, the extracted units are separated and sorted. These are living structures, so our "no-touch" technique is essential in avoiding contamination of the extracted follicles. Only the sterilized equipment will make contact with the follicular units. Once the healthy hair bulbs have been lifted from their source, they are ready for implanting.
Procedure
Phase two of FUE revolves around the placement of your extracted follicles. This is a delicate process because it involves technical prowess and artistry as well. Dr. Jezic is masterful in his approach to implantation. He is able to insert living follicles where they are needed most.
During a single FUE session, as many as 3,000 healthy grafts can be implanted. Results vary, but Dr. Jezic will not rest until your hair restoration needs are fulfilled, one follicular unit at a time.
Healthy Recovery
The process of harvesting hair grafts has evolved marvelously over the years. In the past, strips of hair were removed, leaving scars and requiring a lengthy recovery process. Oh, how times have changed. Welcome to the future!
Recuperation from follicular unit extraction is straightforward. Most clients return to work the following day. The minor pinholes resulting from the transplantation process usually heal within 2-10 days. Please do not irritate the donor site or the treated area where your extracted follicles were implanted. Great results are worth the wait.
Amazing Results
Progress is not always linear. With every great leap we move forward, we sometimes need to step back to appreciate our trajectory. Approximately 2-8 weeks after the FUE procedure, the transplanted hair will naturally fall away. That is normal, but it is the underlying follicles that matter most.
Over the next few months, your healthy follicles will generate fresh growth as they adapt to their new location. Results vary, but the full rewards of your transplant procedure may take up to 10 months to appear. If you simply can't wait that long, here's a preview: visit our past patients' rave reviews to get a glimpse of your future satisfaction. 
As you will see, Dr. Jezic has a remarkable success rate with curly hair and straight styles alike. The doctor is committed to providing 5-star service to his Houston community.
FAQ
How much does FUE cost in Houston?
Every hair restoration journey is unique. Your treatment is priced according to your needs, whether they be curly follicular transplants or topical products like Propecia or Rogaine. Houston Hair Transplant Center provides transparent billing for every procedure because you deserve quality care at the right price.
References
Bernard, B. A. (2003). Hair shape of curly hair. Journal of the American Academy of Dermatology. 48 (6) S120-S126. https://doi.org/10.1067/mjd.2003.279
Thibaut, S., Gaillard, O., Bouhanna, P., Cannell, D. W., & Bernard, B. A. (2005). Human hair shape is programmed from the bulb. British Journal of Dermatology. 152 (4) 632-638. https://doi.org/10.1111/j.1365-2133.2005.06521.x